How to prioritize your SEO work on existing content
Let Google Search Console prioritize the pages for you!
---
You will need to have registered your site on Search Console
If you have not done so, go here and do it now
---
First, ensure you are logged in to a Google account that has access to the site in Search Console
Your site pages sorted by order of quick wins
-Get your site pages by order of easiest / quickest wins.
These are the pages to concentrate on, by order of quickest / easiest wins
Copy this into a text document (click *here* to copy the text to the clipboard) :

https://www.google.com/webmasters/tools/search-analytics?hl=en&authuser=0&siteUrl=

https://www.mysite.com

#state=[null,[[null,null,null,90]],null,[[null,6,["WEB"]]],null,[1,2,3,4],2,0,null,[3]]


Replace

https://www.mysite.com

with the full domain name including http:// or https:// and copy paste into the address bar of your browser.
Hit "Return"
You should see something like this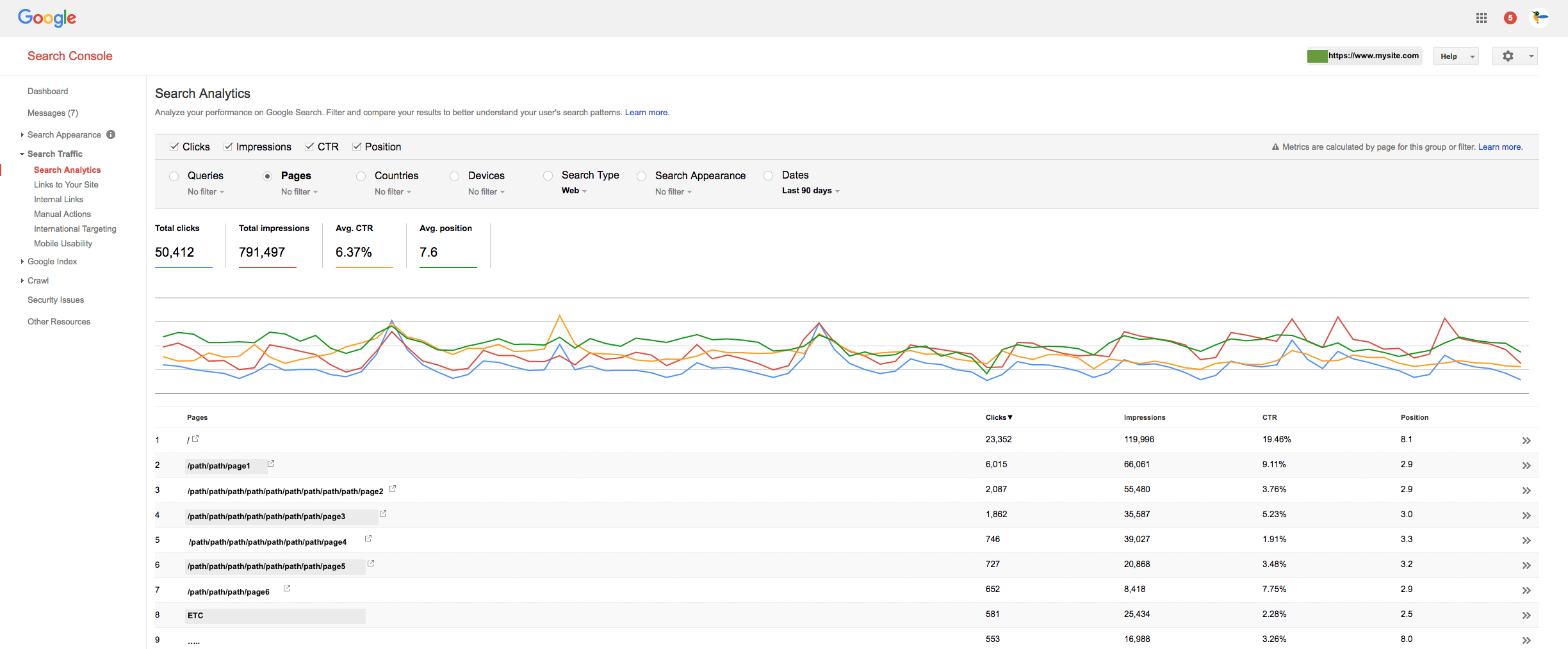 Click on "Download".
You now have a CSV file of the list of pages by order of quickest / easiest wins.-
---